On May 11th, 2018, Schellman & Company participated in their inaugural Day of Giving, an event that saw all their employees trade their normal work hours for volunteer shifts serving a number of selected charitable organizations and causes around the country. Through this event, Schellman empowered and encouraged their employees to contribute and give back to the local communities where they live while working with their colleagues for the betterment of the world.
"The time, energy, and dedication our employees—at all levels and all across America—demonstrates a genuine commitment to give back to the places we live and work. "
Avani Desai, Schellman President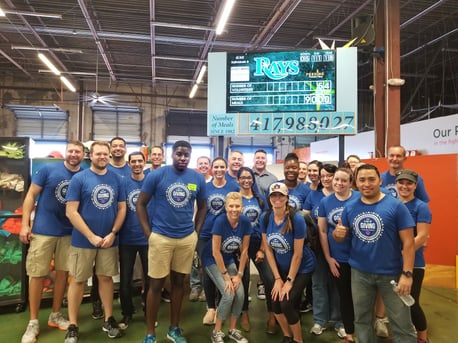 Schellman is a national company, with people based throughout and all over the U.S., and those employees, family, and friends across the country came together in 20+ regional events to serve different organizations within those local areas. The firm is headquartered in Tampa, Florida, and the employees working out of the main office spent the day working with Feeding Tampa Bay, organizing 9000 meals worth of food donations for food-insecure people in the area.
In fact, food banks around the country were served by Schellman volunteers. Employees in the Dallas and DC metro areas also worked with local organizations to package meals for the disadvantaged in their communities, and in New York City, Schellman partnered with the Elpis Foundation and helped put together 60 packed lunches that employees then distributed to those in need around Penn Station and the Port Authority. On the west coast, volunteers assisted in supplying 150 meals to seniors and families in need around the Los Angeles area, and in Denver, Austin, and Philadelphia, Schellman worked with the local Ronald McDonald Houses to both cook and serve meals to those communities.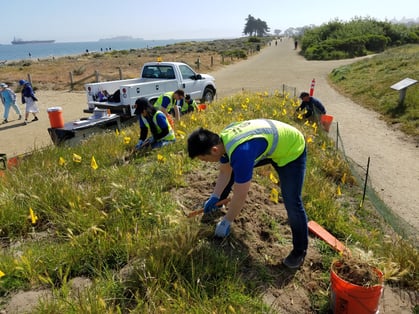 Schellman also went green across the country, working with organizations such as EarthCorps in Seattle, the Golden Gate National Recreation Area in San Francisco, and the City of Columbus, Ohio in cleaning up area parks. Volunteers in Atlanta opted to collaborate with JA Finance Park, an organization that provides students with information and guidance to help prepare them to manage their personal finances and their futures, while those in Phoenix went back to school for a day, read to local third graders, and personally mentored middle schoolers regarding possible careers and goals.
Back in Florida, Schellman staff also worked at the Arnold Palmer Medical Center in service to patients, caretakers, and family in Orlando—volunteers helped prepare a "prom" dance for teenage patients unable to attend their own, put together appreciative gift baskets for the nurses in the neonatal intensive care unit, and organized crayon boxes to entertain the younger relatives of those admitted to the hospital.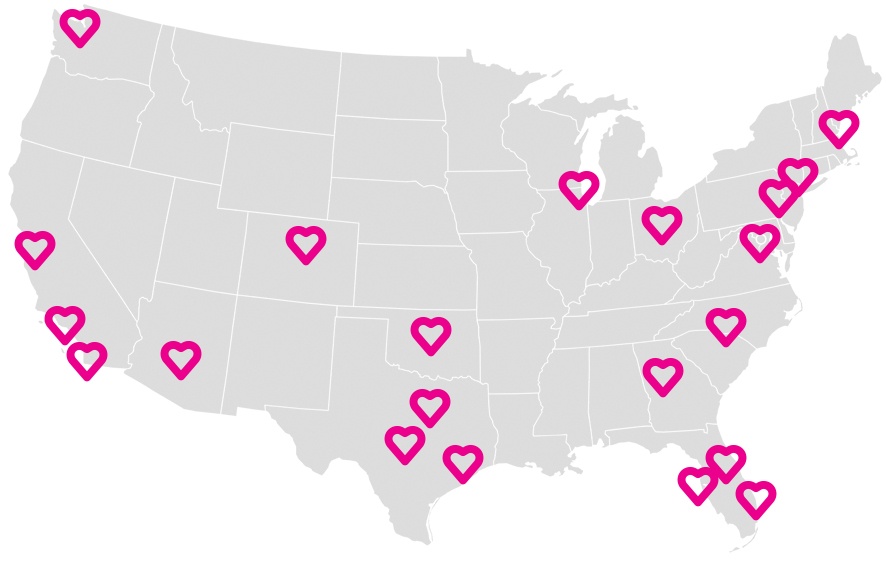 Across 21 locations, including up and down the Eastern Seaboard, the west coast, and some states in between, 150 Schellman volunteers participated in the company's first annual Day of Giving event, lending a hand to different areas of need within their local communities. Afterward, employees spoke enthusiastically regarding their heart-warming and amazing experiences, having worked amongst their colleagues for causes near and dear to their hearts—they dubbed the event a huge success and one they will anticipate in the future.
As a firm, Schellman looks forward to continuing their commitment to giving back to the neighborhoods where their employees live and work and doing what they can to help make the world a better place.
About the Author

More Content by Jordan Hicks