This article was originally published in the ISACA Journal, Volume 2 and can be accessed online by members via the ISACA website.
Whether it is completely recognized or not, the age of artificial intelligence (AI) is here. At a personal level, tens of millions of people experience AI on a daily basis when enjoying virtual assistants such as Siri, Cortana and Google Assistant—many of these users are unaware of this technological revolution that has already changed so much about the modern world. But not everyone is unaware. On a daily basis, programmers are incorporating machine learning and natural language processing (NLP) algorithms to streamline data analytics and report and convert video and audio content to text, respectively. These tools allow larger enterprises and even government agencies to realize the benefits AI can deliver and send a clear signal that AI can no longer be limited to articles and science fiction movies as it continues to carve its own new place in society.
So, who is actually applying AI? A recent survey of more than 220 business executives found that 88 percent of enterprises are focusing 90 percent of their energy on AI-reliant technologies. Of those who have not yet incorporated AI, 56 percent plan to do so within the next two financial years.1 Given this kind of evidence, executives of all types appear to be buying into the "understanding of the world" concept that is accelerating the transfer of responsibility to AI—especially regarding the handling, organizing and analyzing of a wide range of inputs. Such inputs being analyzed are comprised of vital structured and unstructured data, ranging from social-media-crucial sentiments to business-related data, impacting a wide range of industries. The accounting field, in particular, has demonstrated a serious commitment to this new technology trend, and the changes there are rippling through the audit process as well.
AI Outcomes on Accounting Procedures
Recently, the EY Global Artificial Intelligence Lab applied AI in an attempt to transform the accounting process. Machine learning and similar data modeling technologies were applied, and accounting systems were, thus, refashioned—now capable of streamlining the captured data from contracts by identifying and synchronizing relevant clauses for accounting entries. First, NLP allows for semi-structured data from contracts or invoices to be quickly imported for analysis, reducing the time financial professionals spend manually entering data. Machine learning is applied by creating algorithms programmed to review transaction after transaction, baselining patterns of activities, and modeling deviations to determine and evaluate high-risk areas. Some affected accounts in the real estate space include renewal and termination options, amounts payable, and lease commencement dates. Software companies are also able to better track licensing revenue and even identify areas of noncompliance with licensing agreements. All of this translates into more efficient use of auditor testing time, moving from sample-based reperformance testing to broader coverage of accounts and overall financial position. Given these new technologies and their specificities, computers have proven that they can do the heavy lifting for finance and accounting professionals and the business owners they serve. While the examples mentioned are accounting-specific, most modern enterprises rely on cumbersome data analytics to run operations, and any ability to see and do more in less time will help.
"AI has created capabilities that have opened research on how to revolutionize supply chain and manufacturing."
But this modernization is not limited to just the accounting systems themselves, as AI has also lent a hand to auditors when it comes to inventory observations. Many people were shocked when EY announced a global plan to expand the use of a robotic drone concept in this area. As any balance sheet indicates, inventory contributes to more than 60 percent value of current assets in any business, which explains why it has more audit procedures and tests than any other current asset. Traditional inventory reviews require extensive onsite
walk-throughs of warehouses, counting pallet and tracking the movement of product. The drone approach allows for more coverage of locations without having to fly auditors around the world for onsite inspections. To that end, this aggressive pilot project boosts the frequency and accuracy of inventory data collection. While the new technology in the inventory count captures more data, audit teams are now free to focus instead on identifying areas of risk rather than manually capturing data. Additionally, AI has created capabilities that have opened research on how to revolutionize supply chain and manufacturing.
Audit teams also require extensive collaboration. With that, AI has also enabled its enthusiasts to begin working on concepts that seek to introduce robotic process automation (RPA) together with chatbots—all geared toward improving the quality of teams while enhancing the quality of audits. Specifically, they provide smarter access to real-time technical answers such as those surrounding audit regulations for a given region or country the auditor may visit. They do this through a platform that the audit teams can access globally.
Meanwhile, global firms are also working quickly, efficiently and conveniently as they easily support their clients in more value-added activities, including, but not limited to, transitioning to new accounting standards such as ASC 842 and IFRS 16. The transformation of a traditionally conservative industry is clearly full steam ahead.
The AI-Empowered Accountant and Auditor
In effect, auditors are already winners, as working hand-in-hand with AI has clearly enabled them to work better, faster and even smarter. Auditors can point to months or years in the past when inspection processes were manual and covered a significantly lower percentage of whatever population of controls they were reviewing, but AI lowers audit risk. Additionally, strong, detailed analysis and interpretations are encouraging auditors to cultivate a broader range of experience, knowledge and skills. Data science specialization is emerging, and auditors are now seeing that AI is here to augment, not replace them. As a result, audit teams are achieving a greater level of diversity in both perspectives and backgrounds (technical and other), making it easier to work in accountancy and other fields.
When an audit team achieves all that, each participant can identify the added value. With much of the data analyses, transactional and process work already completed for them, auditors are finding an opportunity to move up to handle the value chain, committing more time to deliver strategic business insight while positioning themselves to solve even more complex problems. As an added bonus, auditors are even being given completely new tasks to tackle, such as developing an organization's long-term audit strategies for incorporating complex and unpredictable technology systems such as blockchain. Because of the introduction of AI and newly capable technology, the human component of auditing has modernized as well, expanding to new horizons and diversifying into more specific niches.
Unexpected Outcomes in Audit
As noted previously, AI's advantages also include NLP, which has streamlined and shortened how much time an auditor spends combing through documentation looking for relevant information. Current NLP allows auditors to parse documents, sound files and video, and those investing in its development to do so with the intent to extract meaning.
Furthermore, machine learning's unique strength lies in its predictive value, using algorithms to successfully review and analyze historical data and learning repeatable patterns. With this power, AI technology can project likely future outcomes of previously unpredictable risk scenarios and events. Already, this is most commonly seen in monitoring for fraud, anti-money laundering and creating a predictions model that calculates the probability of a potential misstatement.
However, while NLP is able to dig further and machine learning tools can compute indicators of statistical strength or accuracy, a computer still has a limited sense for materiality. When using this technology, auditors today must take a carefully planned approach to evaluate the various classes of transactions and determine those with the most risk for fraud before testing accordingly.
So, what happens when AI detects a small fraud in a small and immaterial asset class? Is that event reportable to the audit committee? Does it force a financial statement revision? There is no doubt that previously undetected frauds will be identified now that AI has been brought in to help, but how much time will businesses and auditors spend chasing after alerts generated by this advanced technology?
A Working Disclaimer on Risk and Concerns
"The endless potential of machine learning has barely been uncovered, and newly created solutions will always need troubleshooting and improvement."
As with any innovation, there are some deep uncertainties to be wary of that professionals should be ready to manage. An AI future is a future that will see a great deal of work done by software and robots—for financial and IT auditors in all industries. As the technology itself continues to evolve and become more intelligent, it is important to remember what Isaac Asimov explained in his 1941 Laws of Robotics: a robot should not injure a human being, must always obey orders given to it by a human being and must protect its own existence.2 The endless potential of machine learning has barely been uncovered, and newly created solutions will always need troubleshooting and improvement—as such, one has to wonder whether AI and AI-influenced auditing will fully uphold the Asimov laws. With that said, as the accounting industry and others continue to tap into AI, auditors should have confidence that the technology will work correctly and securely, but backup system checks should absolutely be maintained to uphold the compliance and reporting standards.
All of this is to say that accountants and auditors should not be worried about their careers becoming obsolete now that AI has so clearly carved a place within their processes. As every innovation requires undertaking new risk, how well audit embeds AI will be influenced by how organizations are determined to bring creativity to their approach to the volumes of data available to them. One thing is for certain, however. AI is a game changer for everyone, and it is an exciting future ahead for both technology and humans alike.
1 Loucks, J.; T. Davenport; D. Schatsky; "State of AI in the Enterprise, 2nd Edition," Deloitte,
22 October 2018, https://www2.deloitte.com/ insights/us/en/focus/cognitive-technologies/ state-of-ai-and-intelligent-automation-in-business-survey.html
2 Asimov, I.; I, Robot, Dobson, USA, 1950
About the Authors: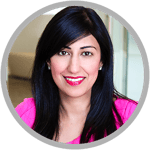 Avani Desai is the President at Schellman. Avani has more than 15 years of experience in IT attestation, risk management, compliance and privacy. Avani's primary focus is on emerging healthcare issues and privacy concerns for organizations. Named as one of the 2017 Global Leaders in Consulting by Consulting Magazine she has also been featured and published in the ISSA Journal, ITSP Magazine, ISACA Journal, Information Security Buzz, Healthcare Tech Outlook, and many more.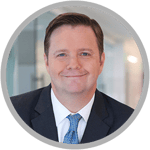 Doug Barbin is a Principal at Schellman & Company, LLC. Doug leads all service delivery for the western US and is also oversees the firm-wide growth and execution for security assessment services including PCI, FedRAMP, and penetration testing. He has over 19 years of experience. A strong advocate for cloud computing assurance, Doug spends much of his time working with cloud computing companies has participated in various cloud working groups with the Cloud Security Alliance and PCI Security Standards Council among others.
About the Author

More Content by Schellman & Company