Recently, the Data Protection Intensive has come into its own as a leading forum for practical data protection education. Now considered to be one of the best conferences of the year, the 2017 Data Protection Intensive conference was set in London. There, privacy professionals from around the world gathered together to explore different areas of privacy.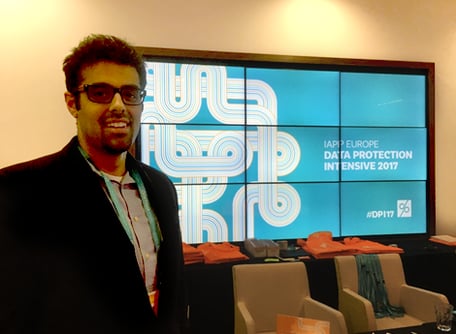 This conference was specifically able to deliver innovative solutions to today's top privacy and data protection challenges. Though General Data Protection Regulation (GDPR) was the primary subject; a wide range of issues were discussed throughout the week. During this time, I attended four breakout session that highlighted a range of key issues that are faced in the privacy world.
The session "Globalising GDPR in Asia" was a superb discussion regarding the challenges of privacy in Asia. As one approaches the privacy requirements in Asia, important questions must be considered, such as--is there a need to comply with GDPR in Asia or do Data Protection Authorities (DPO) in the EU have enforcement authority over global companies in Asia? Within the session, advantages and disadvantages of GDPR compliance were discussed, as well as any potential post-GDPR trends that might shape and influence data protection governance and enforcement in Asia. Focus on the importance of GDPR compliance in the East is particularly important because many focus primarily on GDPR compliance supporting the EU and U.S. That being said, the "Keeping up with EU Privacy" session was also interesting, because topics such as the Article 29 Working Party GDPR guidance and effects of Brexit were discussed heavily. Looking towards the future, it is important to recognize changes in key pieces of regulation, different interpretations of the law, and effects of Brexit on the overall privacy landscape.
Other sessions provided great opportunities for learning and dialogue as well. "Understanding Data Obligations and Risks in Emerging Technologies: VR and ER" provided an awesome take on privacy and the latest technology that has recently been introduced around the world. As technology continues to mature, Virtual Reality (VR) and Augmented Reality (AR) will have an important impact on daily activities. Within the session, discussion related to VR and AR technologies, data protection implications, and potential opportunities for privacy breaches were explained efficiently. It was interesting to discuss how new technologies continue to not only provide innovative solutions to privacy problems, but also simultaneously create additional privacy implications. Lastly, the session "When is A Breach Not A Breach?" provided a different take all together. While many of the panels focused on GDPR and its privacy implications, this one took it a step further and provided guidance for potential breaches within an organization. Key points, such identifying a breach and how that breach may affect the rights and freedoms of individuals, spurred a discussion I was very grateful to attend.
Not only was the 2017 Data Protection Intensive an extremely informative conference, it provided great opportunities to network as well. The Privacy Social, which took place at the Museum of London, provided a nice atmosphere to discuss privacy issues and create long lasting business relationships. Meeting individuals from around the world provided new insight on privacy implications that impact individuals outside of the U.S. Living in the US forces many of us to focus on privacy concerns near home; however; attending a conference out of the country proved to be a unique opportunity that I recommend to everyone.